Coding and Packaging Systems
Coding, Marking, Labelling and Packaging Systems for all industries
ID. S. Coding & Packaging Systems specializes in sales, installation and full aftersales service throughout Quebec, Ontarion and the Maritimes including supplies and spare parts directly from our Montréal facilities.
You've got big ideas, plus the drive to make them happen.
ID. S. can help you achieve great things with solutions that do more,
just like you.
Our products
Since 2002, ID. S. has been offering its clientele a complete range of marking and coding systems, automatic and semi-automatic label applicators, as well as a wide spectrum of end-of-line packaging equipment.
Whether you need to print an alphanumeric code, graphic, bar code, large or small characters, in high resolution or using special inks, ID. S. can offer you the best equipment available. ID. S.'s expertise in its field means that it can offer its customers top-quality solutions at more than competitive prices. We are committed to guaranteeing your satisfaction.
ID. S. provides exceptional service to all industries: agri-food and pharmaceutical, as well as heavy industries such as steel and wood.
A complete range of packaging equipment
After-sales service
ID. S. offers you the know-how of a highly qualified multidisciplinary team of experts. You can rely on the skills and meticulousness of our staff to carry out installation and adjustments and to train your personnel. Please, don't nd hesitate to ask our helpful team about replacement supplies and spare parts for the equipment offered by ID. S.
History
Founded at the turn of the millennium, ID. S. has built a solid reputation for the quality of its service and the reliability of the cutting-edge equipment it offers to meet your needs in the area of coding and packaging equipment and systems.
On the strength of its founder's three decades of experience in ink-jet coders and pressure-sensitive label applicators, ID. S. has partnered with the best manufacturers in these industries all over Europe and the Americas. In not aiming for premature growth, ID. S. has been able to identify the needs of small and medium sized businesses located in Quebec, Onarion and in the Maritimes, with which it has carved out a select place. 
ID. S. offers quality equipment to industries such as food and pharmaceutical as well as the heavy duty  industries such as steel and wood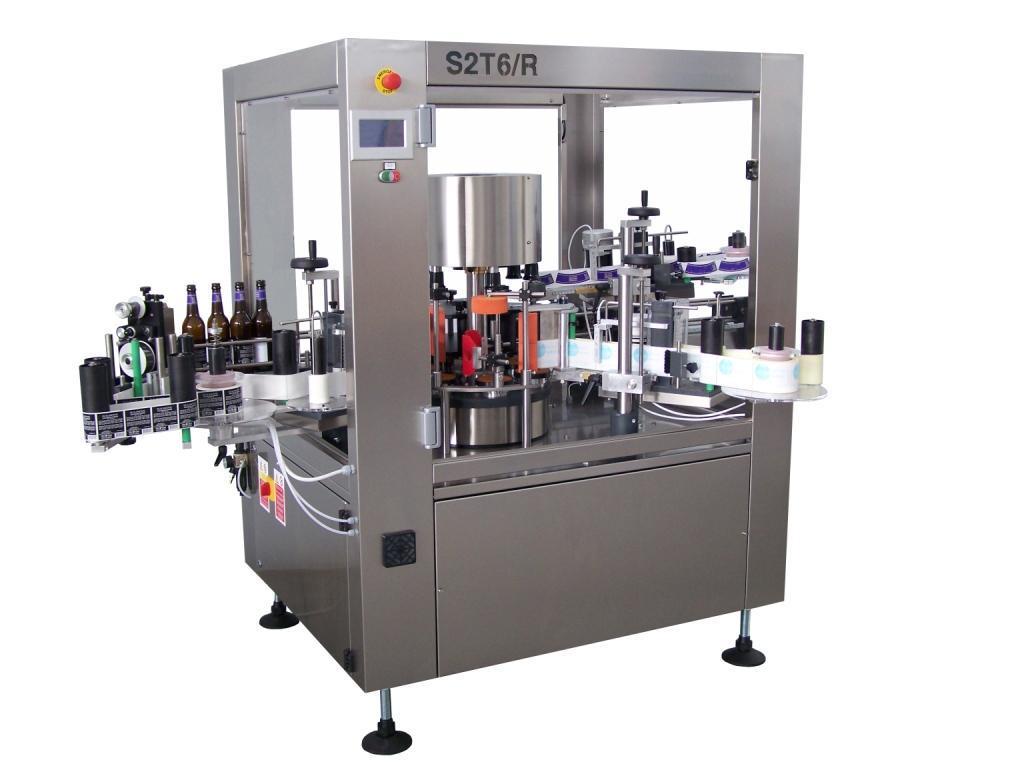 Get in touch with ID. S. if you need marking, labelling and/or packaging equipment.
Who are we?
SALES - INSTALLATION - TRAINING - SERVICE
Sales / installation / training / after-sales service / supplies:
ID. S.'s job is to select for its customers the best of what is available in terms of
coding, labelling and packaging equipment's, and to make sure they perform
without interruption, day in, day out.
Why trust our team of professionals?
A team of experienced and multidisciplinary experts
Reliable training programs
Customized training for your technical and operational staff
World-renowned equipment and specialized technicians
We meet all your marking, labelling and packaging needs. Contact us!
We sell quality and state-of-the-art equipment.
Id S Systèmes De Codification & Emballage is committed to ensuring that the collection and processing of your data, carried out from our site
ids-packaging.ca
, complies with the general data protection regulations (RGPD) and the Data Protection Act. To know and exercise your rights, including withdrawing your consent to the use of data collected by this form, please consult our
privacy policy